3 Benefits Of Booking Your Next Landscaping Project This Winter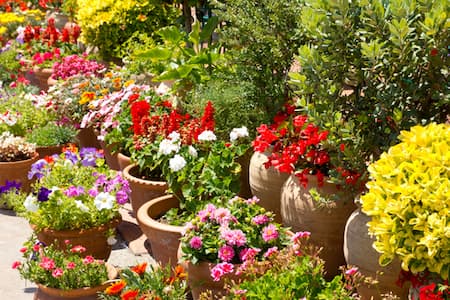 While there is no doubt that the spring and summer months are the prime time for landscaping projects all over the country, every project has a good bit of planning and prep time behind the scenes that you don't see, and part of this prep time involves getting in contact with a landscaping design professional and booking your project. As the old saying goes, "the early bird gets the worm," and this also holds true in the world of landscaping design. Most landscaping professionals are going to be extremely busy once the weather starts to warm back up in the coming months, and it can be disappointing to find yourself in a position where you can't get the professional help you need with your landscaping design because your preferred contractor just doesn't have the time to meet with you. When it comes to booking an appointment with your landscaping designer, right now, as the winter months are coming to a close, is one of the best times to do so, and in an effort to highlight why that is, our team of professionals have taken the time to put together this short list identifying some of the key benefits that you stand to gain from doing so.
More Time To Refine Your Design
Any good landscaping project starts with a good design, and the more time you give yourself and the professionals helping you with your project to work on that, the closer your project is going to come out how you initially intended it. Booking your project now, before we get into the busy season, gives you plenty of opportunity to go through your design with a professional and find what is going to work, and what isn't before any actual work begins. This also gives you more time to research various options about both design and the materials used in your work to ensure that your finished project is going to be something you and your family will enjoy for many years to come.
Make The Most Of The Busy Season
Booking your project early is a great way to ensure that everything is ready as soon as the season starts, and you can go ahead and have your project completed as quickly as possible. Not only does this save you a great deal of a headache as opposed to trying to squeeze your project in at the last minute, but it will also give you and your family more time this spring and summer to get outside and enjoy all the fruits of your labor.
Get The Proper Permissions
Some landscaping projects, especially when they involve a pool, often require various city permits from time to time, and in some cases, they even require coordinating with utility companies in order to finish the job. Taking the time to book your project now will ensure you are able to plan ahead and get the proper permissions you need from the city, as well as giving your landscaping designers ample time to coordinate with utility companies to ensure the job is able to be completed in a timely and efficient manner.
If you are looking for landscape design or pool construction services in Danville and the surrounding areas, then please call 925-260-5838 or complete our online request form.