Benefits of a Patio: How it Can Keep the Home Cooler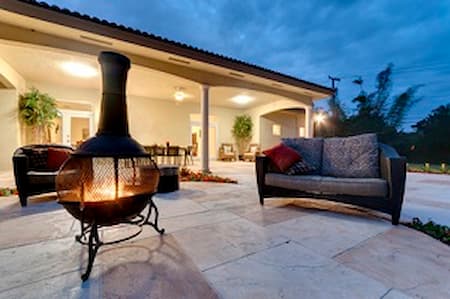 When it comes to your outdoors; there is nothing that can keep the home cooler in the summer other than a Orinda patio. A freshly poured one can provide you with shelter that keeps you off of the hot ground and provides a safe place for you and the family to entertain.
From cookouts to birthday parties and more; you will find that your outdoor space has a lot to offer. Now you'll have a space to safely have friends and family over. Outdoor furniture needs as desired place. Grass and dirt are not proper places for it. They will get dirty and lose its value. Outdoor furniture adds protection to an outdoor area as it's a great place to hide from the sun's rays.
Little maintenance goes into a Ornida patio. There's not much that needs done to it as a simple hosing down will continue to keep it clean and clear of any debris. Rain and strong winds can throw debris all over it.
You will notice a huge difference in the temperatures when out on your outdoor extension. Cement offers durability that cools faster than grass or wood does. In fact, the temperatures will be lowered by at least 10 degrees.
One of the reasons why homeowners have this type of construction built over wooden decking is due to durability. Concrete is not forgiving like woods tends to be. Wood, when exposed to water, tend to warp.
You'll have a place that you can entertain on, spend time with the family, and quiet nights with your significant other. No matter if you want to enjoy the garden or your back yard; you can with this outdoor construction piece. You may also find it more valuable to have this built over any other type of outdoor entertaining place. It will help top resell the home faster and is eye candy for someone that may be interested in your home.
Concrete is versatile. Your outdoor construction will never look the same as your neighbor's does. Concrete can come in all different colors and sizes. What color and size you want all depends on your taste.
You'll even find that your outdoors can be a place of relaxation. So many times we often end up coming home from work and heading straight to the couch. That can result in becoming a 'couch potato'.
Your outdoors can benefit from the services of the Orinda landscape and pool designers at J. Dicus Landscape & Pool Construction. They are the Orinda patio specialists who can build to your taste. Don't trust anyone other than professionals to build yours and enjoy your outdoor living space.
If you are looking for landscape design or pool construction services in Danville and the surrounding areas, then please call 925-552-1116 or complete our online request form.