Types Of Landscape Construction Projects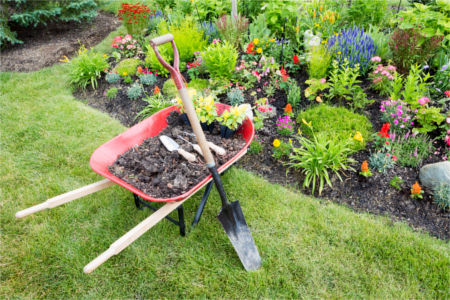 When engaging in a hardscaping or softscaping project on your Lafayette residential property, don't hesitate to call on the help of a skilled landscape designer. Regardless of the general landscape construction project you choose, your landscaper will remind you to consider relevant factors such as soil conditions, functions, and maintenance of landscaping features, and drainage.
Consider These Landscape Construction Projects
Steps – If your residential property has various elevations, then outdoor steps could provide a clear path to navigate your lawn safely. You can increase safety by having your landscape designer install railings along the steps. Choose from outdoor step materials such as wood, concrete, aluminum, stone, and brick.
Retaining Wall – A retaining wall serves an aesthetic and a functional purpose. Although they're decorative, retaining walls are built to contain a horizontal load of soil. Homeowners can construct their retaining walls out of materials such as wood, brick, or boulders.
Pergola – If you want to build an overhead structure in your yard, a pergola is an affordable option. Your landscape designer can connect your pergola to your home or build it separately. Reasons to own a pergola include additional dining and entertaining space, increased shade and privacy, and raised property value.
Outdoor Fireplace – If you want to turn your backyard into an outdoor dining area, start with the construction of a fireplace. Surround your fireplace with plenty of seating, and you'll have a space to entertain guests and prepare food so that the destruction to your kitchen is limited during these events.
Collaborate With Our Experienced Landscapers
If home improvement projects such as retaining walls, steps, fireplaces, and pergolas appeal to you, contact a landscape designer at J. Dicus Landscape & Pool Construction to begin planning landscape construction on your Lafayette property. With the help of our skilled landscapers, you'll be able to transform the appearance of your property and landscape.
If you are looking for landscape design or pool construction services in Danville and the surrounding areas, then please call 925-552-1116 or complete our online request form.